How to Prepare For Hair Transplant? Before hair transplantation, the preparation process must be done well. Because the treatment will be shaped according to this process. We decide what to do and what not to do before the surgery in our hair transplant clinic in Antalya. In this process, our surgeons detail the data obtained as a result of the examinations performed on their patients and the treatment process. We care about our patients knowing what they will experience during the treatment process before the treatment. In the next process or a few days before the operation, the precautionary period begins. We strongly recommend that you stop using aspirin, alcohol and smoking during this period.
What should I do before hair transplantation?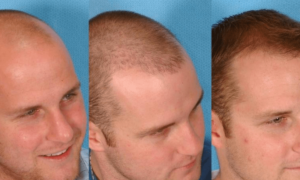 We recommend that you sleep at least 8 hours a day before hair transplantation. If our experts recommend that you do not shave your hair, you do not need to have a haircut. Before the surgery, it is very important to share your past illnesses, chronic diseases, and the names of the medications used with your doctor. If possible, you should bring these medicines with you. It is not a problem to have breakfast before having a hair transplant. In fact, we strongly recommend that you eat light foods before the surgery. Hair should not be washed for the first 3 days after hair transplantation. For this, it is very important that you come to our institution by taking a shower. While participating in the surgery, we recommend that you choose clothes that you can wear and take off easily, with a zipper on the front, in the style of tracksuits.
What is the fue technique?
We would like to explain the FUE technique, which is known as the most modern hair transplantation technique in our country, which is expressed by the abbreviation Fue, namely Follicular Unit Extraction. In order to eliminate the effects of hair loss in balding areas, hair follicles taken from the nape are preserved. This is the stage where one decides which hair follicles will be planted where and which angles and planting interventions will be made. It is a great plastic surgeon method that can be transplanted between 100-12000, which can vary between 1-12 hours depending on the size of the study.
First, healthy hair follicles are collected. The skin is numbed with local anesthesia. Then the channels are opened with 0.7-0.5 mm fine-tipped needles. These channels are called "micro channels". Single grafts are transplanted to the front to create the contours of the hairline in the front. In double and triple grafts, transplanting backwards is one of the general choices. No cuts or wounds are seen, on the contrary, the patient is sent off with a small pain reliever. He is requested to come again at a later date for the necessary controls.